Construction Lighting Products
360° lighting for your work site, event or search and rescue operation.
Sun 640W and 800W 230 V AC
Construction Lighting
Sun Lighting is portable lighting balloons designed to produce glare free 360° lighting, no shadowing and ideal for night time construction or engineering works and rescue operations.
Fast and easy to install, Sirocco products offer a major improvement to conventional spotlights by providing outstanding light and visibility for any working environment, reducing eye strain and increasing productivity.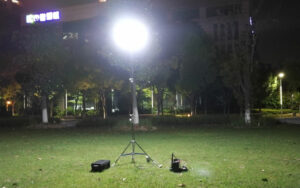 Sun 440W and 400W/230V/12V DC/24V DC/48V DC
Remote Construction Lighting
Sun has brought a precise solution to the needs of the clients who use light for any security application.
Sun's smaller LED system 240W to 400W is ideal for both emergency lighting (fire brigades, civil defence, mobile emergency medical services, etc) or for safety companies (surveillance, event planners) who need light by night, powered either off mains or battery of 12V.
Get a FREE Quote for Sun Lighting