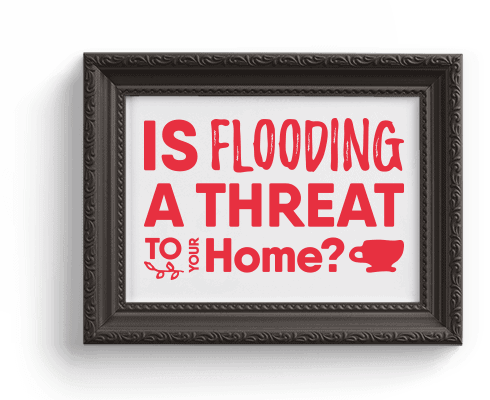 Introducing Our Tall Flood Barriers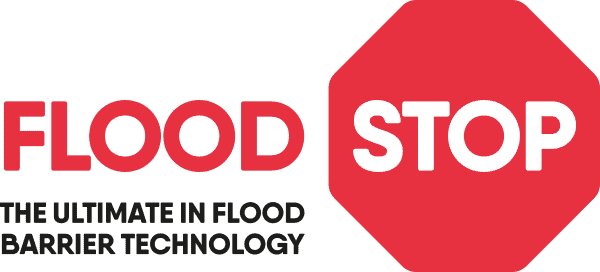 FloodStop retains more than 97% of water contained within. Use FloodStop to protect your home from flooding:
Doorways
Driveway
Garage door protection
0.5m tall standard size – perfect for household use
0.9m tall version is also available on request
Why Is FloodStop So Effective?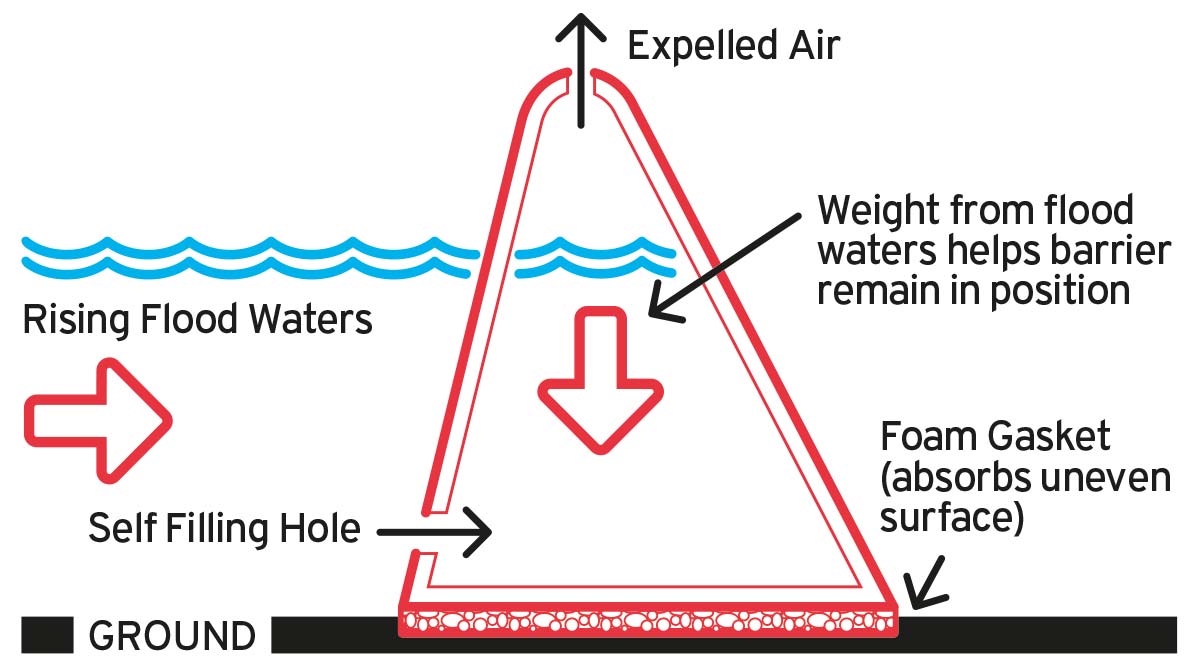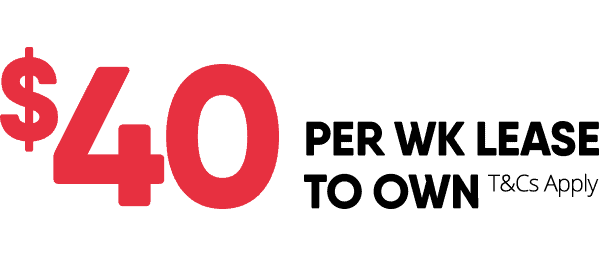 Get 10% OFF: Register for FREE, and with no obligation to buy, to get your 10% off discount code.
FloodStop flood barriers are manufactured in the UK. SFI have the exclusive rights to distribute FloodStop in New Zealand. Given the lead-time for manufacturing and shipping across the globe, we're seeking expressions of interest NOW from you, the homeowner.
Register Now! There's No Obligation to Buy
Be First to Know
If you'd like to be the first to know about when our FloodStop order lands in Auckland, register your interest using the form above. We'll send you a "10% off"discount code to be redeemed if you decide to place an order. Register now while the discount is still available!
Remember – it's FREE to register your interest and there is absolutely no obligation to buy.
What Are We Offering?
For just $40 including GST per week, you can lease-to-own enough FloodStop componentry to cover up to 8m in total length. You can bend that 8m of FloodStop barrier to suit almost any contour. Lease term is 36 months and subject to lending criteria.
Need more than 8m? Want to buy outright? No problem. Just let us know your requirements in the form above.
Site Inspection
We will require a FREE site inspection to ensure effectiveness of solution which includes a free CAD drawing to match your site layout.
Sandbags v FloodStop
FloodStop modular flood barriers are more cost-effective and infinitely more reliable than ineffective sandbags. Sandbags leak excessively – we do not recommend their use for flood protection. Here's why…
Why You'll Love Floodstop & Floodblock Products
A proven and effective flood prevention method
Rapid assembly & easy to store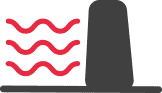 Highly Effective
Used around the world to protect homes and businesses from floods.

Quick to Deploy
All of our products are designed to be quick to deploy for just one or two people.
Easy to Store
All of our products are very robust and stackable, making them easy to store.
Protect Your Home from the Threat of Flooding
When in use the majority of the modular units actually fill with the rising flood waters, which combined with the weighted universal keys ensures the assembled flood barrier holds back flood waters. All units and keys incorporate hard-wearing gaskets to ensure sealing.
For acute cornering or wall connection in a Floodstop assembly a Multi-hub unit is simply used.
The beauty of this patented flood prevention system is that no bolting to the ground is required. It also means that when the flood waters recede, the pods empty themselves and become light enough to be carried away. They are also a much more cost effective and reliable alternative to flood sandbags.
(Some setups may require a free board. Please contact us for details.)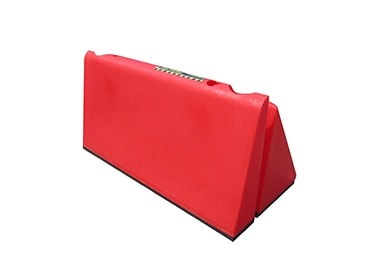 0.5m high Modular Unit
1-metre long self-filling or pre-filled flood barrier units
Standard modular unit dimensions: 1000 (L) x 500 (H) x 500mm (D)
Modular Unit Weight: 10kg
Any colour can be requested. The colours red and white is standard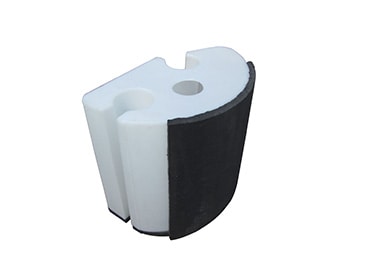 0.5m High Multi-hub
Allowing wall connection or acute cornering.
Standard unit dimensions: 360 (L) x 500 (H) x 590mm (D)
Modular Unit Weight: 5kg
Any colour can be requested. The colour white is standard
0.5m High Universal Key
Interlocking key that creates a seal and applied ballast between Modular and Multi-hub units.
Universal Key Weight: 18kg
Simply the best in flood prevention system for all users

Home Owners

Businesses & Utilities

Councils & Communities
Flood insurance
Flood insurance is becoming increasingly difficult to obtain, and most home and business owners are aware that they must take responsibility in protecting their properties from the risk of flooding with flood defence barriers.
Suitable terrain
Typical hard standings such as roads, pavements, pathways etc.
Grass or soil, depending on undulations
Not recommended for use on gravel
Typical Deployment
Finance Available for Households and Businesses | Call 0800 66 66 47 to apply