The ultimate in flood barrier technology, rapid assembly and easy to store
At Supply Force, we take pride in providing the very best flood protection products and services available.
Floods can happen quickly and with little warning, leaving people scrambling to protect their property.
Our custom-made and off-the-shelf flood barriers are designed for quick and easy use, and offer superior flood protection. We offer three pragmatic solutions.
DAM EASY®
Flood Barrier
Instock now
Off-the-shelf and ready to use
Assemble in 3 easy steps
Fast to deploy
Stores easily
Aquastop
Door Guards
Custom made to your precise measurements
Easy to install
Easy to store
Fast to deploy
Stylish design
Floodstop
Flood Barriers
Fence off entire areas
Protects perimeters and infrastructure
Can be used permanently or temporarily
Deploy up to 180 meters in just 90 minutes!
Perfect for council and industrial use
Can't get flood insurance? You're not alone.
Flood-prone areas are often uninsurable. It is vital to use the very best flood barriers when a lot is at stake. You also need to be able to deploy them quickly.
Our flood barriers offer exceptional protection against water damage. Save your back, property, and wallet in the long run.
Rest easy knowing you have done everything you can to protect your property.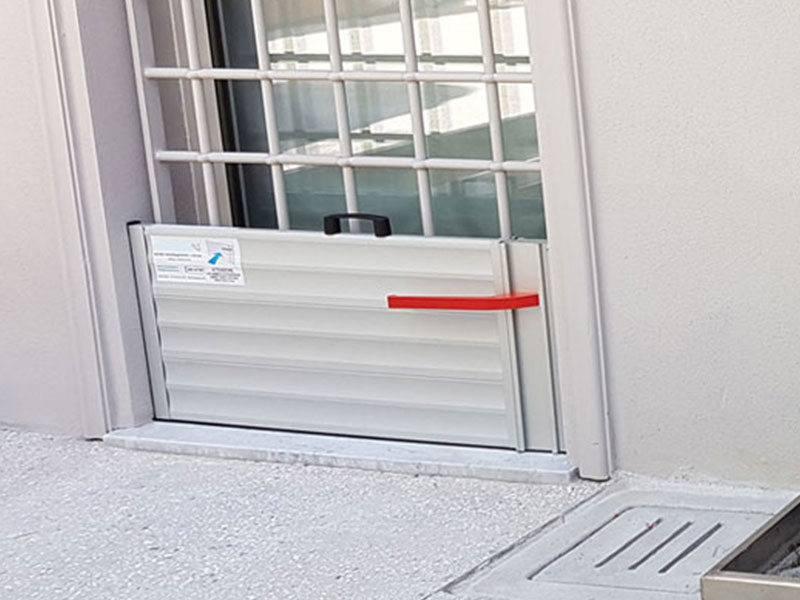 Superior Sandbag Alternative
Sandbag walls have long been used as flood protection, but even the best-constructed sandbag walls can still leak 15%. That's a lot of water in a deluge! They take a lot of time, expense and effort to build. And they only work once – what a waste!
Our three solutions are more reliable and cost-effective than sandbagging. They are simple to install and can be used repeatedly. Most importantly, they are much more watertight than sandbags. For a truly practical flood-relief solution, call us right now.
The ultimate in flood barrier technology, rapid assembly and easy to store
Our Happy Customers Include