World Leading Innovations for NZ Businesses Focused on Safety, Security and the Environment
Supply Force is focused on improved workplace safety and security for people and the environment. Supply Force distribute innovative, international award-winning product solutions, which are proven across a range of industries, on projects around the globe. If your goal is better management of risks or hazards, where your business interfaces with the public or environment – we can help.
What ever your industry New Zealand workplace safety statistics tell us we are lagging behind many developed countries, with respect to work place health and safety. In order to meet that challenge Supply Force deliver products which assist companies to reduce risks and hazards, further developing a safety culture by placing people first.
Rapid assembly & Easy to store
Fluvial Innovations' flood protection products far out-perform traditional flood barriers such as sandbags. Floodstop and Floodblock barriers provide a robust and neat solution to the devastation caused by flooding for home owners, businesses as well as local authorities.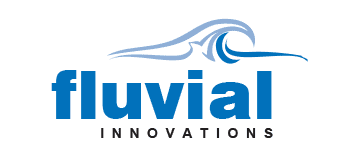 All products offered by SFI are available New Zealand-wide,
with distribution centres in Auckland and Christchurch.
SFI regards safety and innovation as a paramount concern, although our products don't come at a premium cost. All of our innovative safety products are relatively new to the New Zealand market. While you may not have heard of them yet, once adopted you'll wish you discovered them much earlier! Contact us today to get a free quote and–where available–an on-site audit to assess how we can improve your workplace safety in areas of Noise, Flooding and Traffic.
Echo Barrier Buy Back Scheme
We're so confident of the effectiveness and durability of the Echo Barrier, that we are able to offer a BUY BACK SCHEME on all Echo Barrier products! Buy with no risk and with complete confidence.
Challenge Us
If you would like to be a demo site for something new and innovative, or if your site presents a challenge for one of our products – we welcome a great case study. Contact us directly on 0800 66 66 43.
SFI Proudly Supply Some of NZ's Industry Leading Organisations