The Very Best Flood Prevention and Construction Noise Abatement Solutions
The Supply Force team is focused on finding niche products that make a difference in people's lives. We offer a range of products from construction sound barriers that act as a temporary noise fence, to flood prevention products including flood gates and flood barriers.
You can rely on our experienced team to find the right solutions for your specific needs. There's a flood barrier, noise fence, or construction light for any purpose in our large selection.
Call us today– we are the noise and flood specialists.
Rapid assembly, Easy to store and Highly Effective
Aquastop and Dam Easy are world leaders in flood protection. Both of these systems offer incomparable flood protection, take up minimal storage space and are easy to install and remove after a flood. Protect your home, garage, and business with flood gates.
Quick to Deploy & Cost Effective
Construction noise can be effectively reduced with our noise enclosures. They are easy to set up and transport. By sealing off a specific noise source, they are the most cost-effective means to reduce sound. Get the best noise abatement solution to protect your staff and reduce complaints.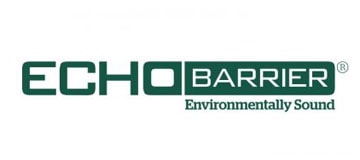 All products offered by SFI are available New Zealand-wide,
with distribution centres in Auckland and Christchurch.
SFI regards safety and innovation as a paramount concern, although our products don't come at a premium cost. All of our innovative safety products are relatively new to the New Zealand market. While you may not have heard of them yet, once adopted you'll wish you discovered them much earlier! Contact us today to get a free quote and–where available–an on-site audit to assess how we can improve your workplace safety in areas of Noise, Flooding and Traffic.
Challenge Us
We have hands-on experience on numerous sites throughout the country. Whether you need assistance to put your sites CNVMP into practice, or just practical noise attenuation advice, give us a call on 0800 66 66 43.
SFI Proudly Supply Some of NZ's Industry Leading Organisations