Echo Barrier in the US: Worldwide distribution deal for UK noise experts
Noise reduction experts Echo Barrier have secured a deal with US giant United Rentals, which will see their award-winning acoustic barriers becoming available across the globe.
The post-UK News: Worldwide distribution deal for noise experts appeared first on Echo Barrier. United Rentals, which is the world's largest equipment rentals company, are based in the USA and covers the States and Canada, and they will take on a distributor role for the Sudbury based noise experts. The innovative Echo Barriers are already used by some of the world's biggest construction companies and have already been credited with reducing building noise at the likes of the World Trade Centre in New York and on the London Underground.
However, the deal will see the products being made available through United Rentals, which has an established customer base and recognised brand worldwide.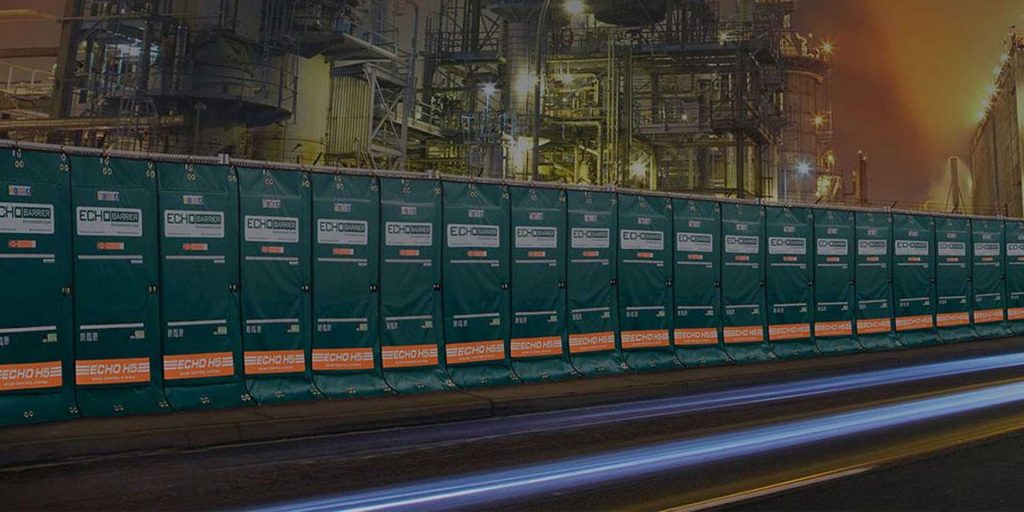 Peter Wilson, Technical Director at Echo Barrier who created the Echo Barrier just 5 years ago says this is a monumental landmark in the company's growth. "United Rentals can get our product in front of huge markets across the world with relative ease which will significantly grow our business" he said. "We have been working with the team based in the States for a long time to try and get the deal right to benefit both parties and we are thrilled to have finally signed on the dotted line."
Echo Barrier launched its first innovative noise reduction barrier into the market in 2010 to be a cost-effective and accessible tool to help construction, rail and events companies and Local Authorities reduce the impact of works noise on local communities.
In the 5 years since two more improved iterations of the barrier have been designed and produced, whilst the generator acoustic enclosure, H20 Acoustic tent, the zero-rated barrier and the transparent barrier have also been added to the portfolio of products. Recently, Echo Barrier played a pivotal part in the Earls Court London Underground station improvement project, allowing crucial work to take place without having to close the station. With an integrated network of over 880 locations across the United States, United Rentals is the world's largest equipment rental provider, offering 3,300 classes of equipment.
United Rentals will deliver Echo Barrier's acoustic barrier products including the Echo H2 Acoustic Noise Barrier, Echo H3, Echo FR H2O Acoustic Enclosure, among numerous other noise reduction accessories.