0.65m Floodstop Flood Barriers
Protect your assets from flooding with Floodstop 650
Floodstop Flood Barrier
Our 0.65 high Floodstop barrier (also known as Floodstop 650) is our newest barrier in the popular Floodstop range. As with all our Floodstop barriers, Floodstop 650 can be assembled to any length and be arranged to suit any direction and opening. This system also has the capability to be assembled to our existing 0.9m high Floodstop barrier and multi-hubs.
Uniquely our each Floodstop 650 barrier has a connector moulded into the unit. By reducing the components required to deploy the barrier we are reducing cost and deployment time.
Suitable Terrain
Typical hard standings such as roads, pavements, pathways etc
Grass or soil, depending on undulations
Not recommended for use on gravel
0.65m High Floodstop Component Details
0.65m High Modular Unit
1.2-metre long self-filling or pre-filled flood barrier units
Standard modular unit dimensions: 1200 (L) x 650 (H) x 650mm (D)
Modular Unit Weight: 18kg
Any colour can be requested. The colours red and white is standard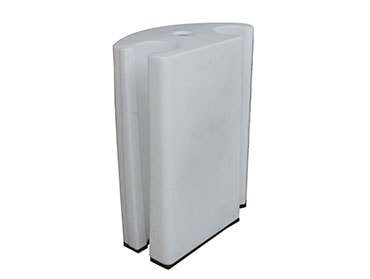 0.9m High Multi-hub
Allowing wall connection or acute cornering.
Standard unit dimensions: 400 (L) x 900 (H) x 740mm (D)
Modular Unit Weight: 16kg
Any colour can be requested. The colour white is standard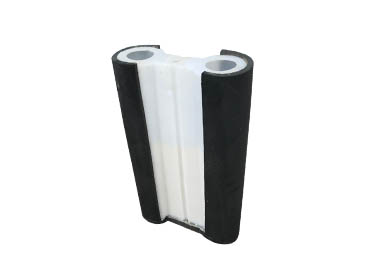 0.65m High Universal Key
Spare Interlocking key required in some Floodstop 650 deployments
This component is approximately 15kg

Quick to Deploy
The 0.65m FloodStop is designed to be quick to deploy for just one person.

Cost Effective
Our most cost effective Floodstop barrier system. Contact us today for your free quote.

Robust System
Perfect for site perimeter protection and semi permanent installations.
Key Benefits
Flood insurance is becoming increasingly difficult to obtain, and most home and business owners are aware that they must take responsibility in protecting their properties from the risk of flooding with flood defence barriers.
Rapidly deployable flood defence system
Can be assembled by one person
Not affected by strong winds when deployed
Highly flexible system
More cost effective and versatile flood protection than sandbags
Self-balancing with no bolting required
Multi-hub connection unit allows easy connection to walls and cornering
Units nest into each other for easy storage
Recyclable and reusable
Can be used as leverage to gain flood insurance
Why You'll Love Floodstop & Floodblock Products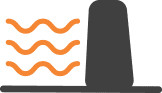 Highly Effective
Used around the world to protect homes and businesses from floods.

Quick to Deploy
All of our products are designed to be quick to deploy for just one or two people.

Easy to Store
All of our products are very robust and stackable, making them easy to store.
Simply the best in flood prevention system for all users

Home Owners

Businesses & Utilities

Councils & Communities
How It Works
The flood barrier is assembled by connecting up the 1.2 metre long modular units. When deployed (specifically) Floodstop 650 requires 50% of the units to be pre-filled with water ballast. The remaining units in the deployment will automatically fill with the rising flood waters. All units incorporate a hard-wearing EPDM gaskets to ensure sealing. For acute cornering or wall connection in a Floodstop assembly a Multi-hub unit is simply used. In the above set up a free board is required.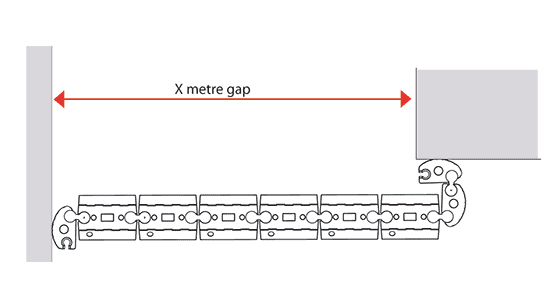 Get a quote or further information