Auckland Council has launched an online tool to help residents know if their home is in a flood hazard area. The Flood Viewer tool allows people to search for a specific property – or view the city as a whole – and find out if their area is prone to flooding.
This information is valuable because if you know your home is in a flood hazard zone, you can take action to prepare yourself. The devastating impact of the 2023 Anniversary Weekend flood – a 1-in-200 year event – showed the importance of being prepared for such a disaster.
So, what can you do if you've discovered your home is in a flood-risk area? Keep reading to learn more about some of the ways you can protect yourself from floods.
You could use sandbags… but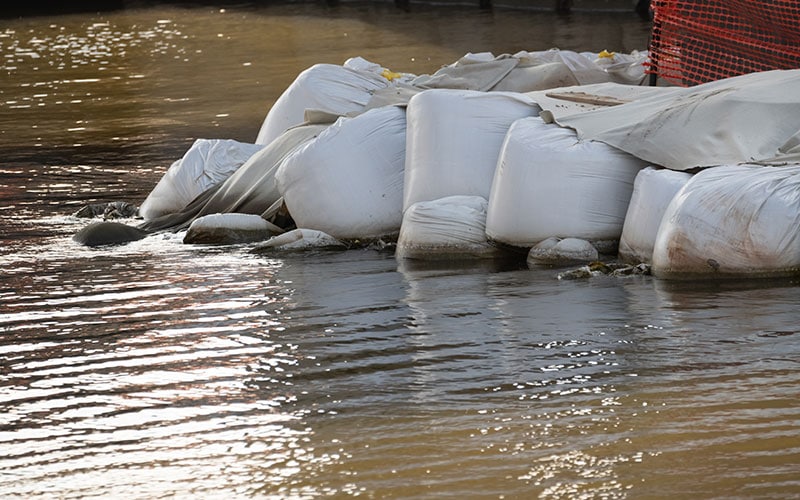 Sandbags were the go-to solution for people in Auckland in January 2023 when warnings were issued about the massive amount of rain on its way. They were so popular that supplies of sandbags ran out and people resorted to digging up sandpits to protect themselves.
Sandbags do offer some protection from floods, but sandbag walls are time-consuming and costly to build.
You'd need about 150 sandbags to build a metre-high wall, which would cost at least $750. What's more, after all the back-breaking labour required to build the wall, you then have to dispose of all the sandbags after the flood.
Sandbags also allow up to 15% of water to seep through the gaps between bags, making them only partly effective. While sandbags have been a popular option for people looking for flood protection, they are not the only solution.
A strong, easy to use sandbag alternative is Supply Force's DAM EASY Flood Gates. Offering a superior level of protection, these flood gates can be assembled in minutes with no tools, silicon or special skills needed to set them up.
DAM EASY Flood Gates are put in doorways and act as a dam, preventing water entering your home. They're effective for water levels up to 70cm, and the seals can be replaced so you can use them many times.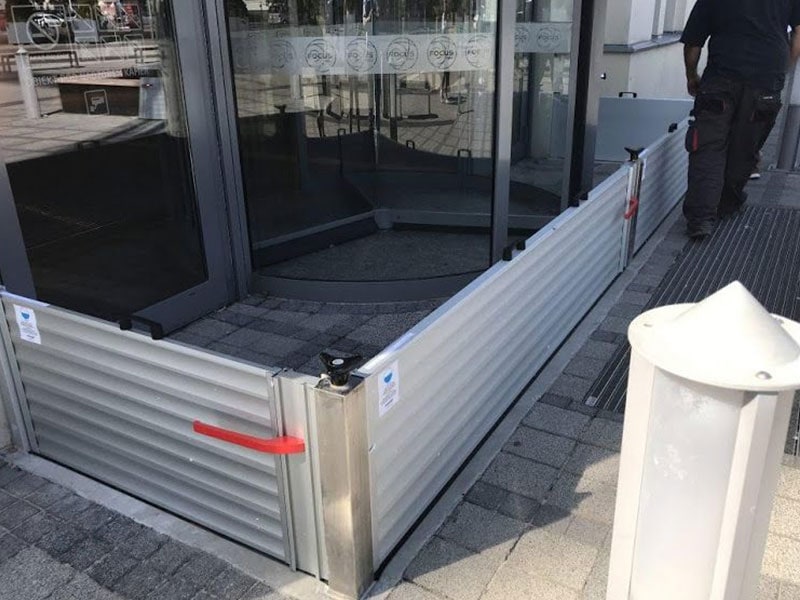 An alternative type of flood gate is the Aquastop Door Guard, a pressure-fitted aluminium gate designed for door or window frames.
A snap closure and removable clamping handle make it easy to use. You can deploy it effortlessly thanks to its self-locking mechanism.
The flood barrier only needs a window or door frame. There's nothing simpler or safer. With no masonry or permanent anchorage system, Aquastop Door Guards are an easy flood protection solution.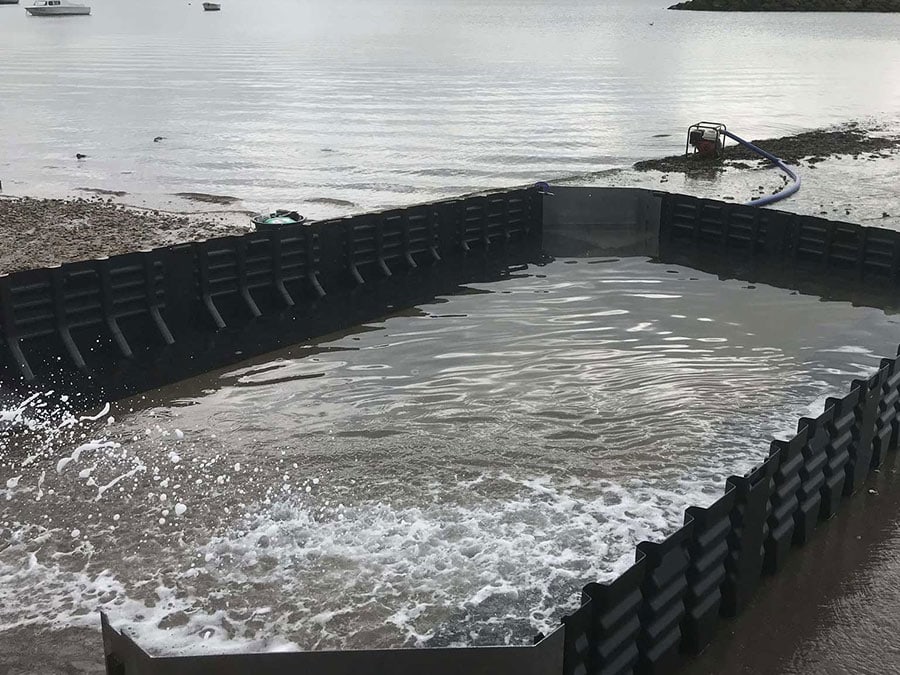 To protect larger buildings or areas from flooding, Floodstop Flood Barriers offer a more extensive flood protection solution.
These barriers can protect homes, businesses or infrastructure, with 180-metres being able to be deployed within 90 minutes.
Floodstop Flood Barriers are ideal for local authorities or businesses who need to protect a large area from floods.
Why choose Supply Force International
Supply Force delivers innovative flood prevention solutions.
We're the experts in providing flood protection products that are reliable and easy to use, distributing award-winning products on global projects throughout multiple industries.
Get in touch with us today for advice about protecting your home or business from flooding.