How BT protect against floods
Day or night, 365 days a year if an exchange is threatened, members of British Telecom's Emergency Response Team are deployed to protect it. They work proactively – for instance, setting up Floodstop barriers outside exchanges to protect from flooding – as well as reactively, using high-tech pumps to quickly remove water after events like flash floods.
Over the last few years, there has been a rise in the number of natural disasters in the UK, such as the severe floods that hit Cumbria, in the north of England, in 2015 and Northern Ireland in 2017.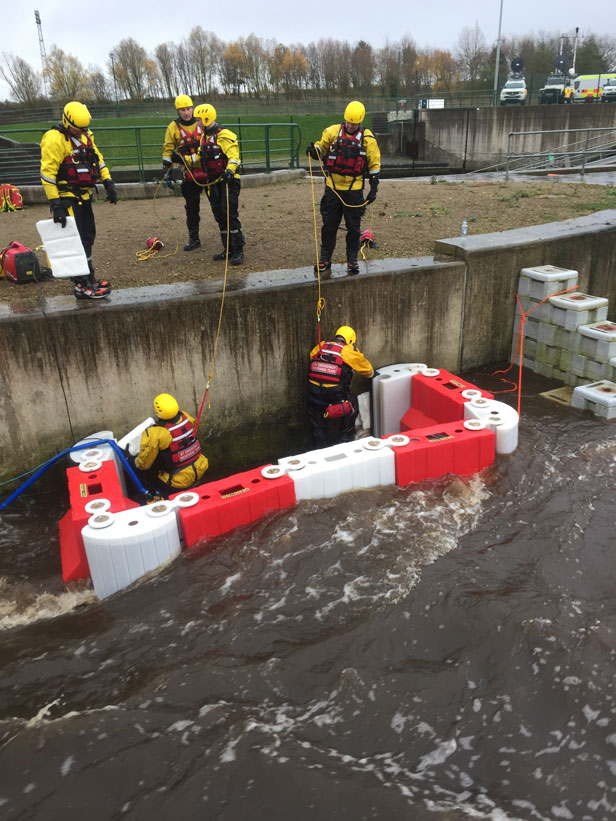 These incidents can be devastating to local communities, damaging homes but also threatening communications – not just for residents to make calls and use the internet, but for the emergency services. The hugely important job of restoring those communications falls to BT's Emergency Response Team (ERT).
The ERT is a core team of seven supported by 50 volunteers, who are engineers and managers from across BT and across the UK. The team is responsible for defending BT's assets such as telephone exchanges.
Steve Adams, heads up the Emergency Response Team and says losing an exchange can have a significant impact: "We lose a telephone exchange in any community, we're going to be losing banks, the ability for swipe cards, mobile phones potentially, certainly your broadband, certainly landline."
Check out the video above to view BT and Floodstop in action!
Protect against floods with Floodstop
Unlike any other flood protection method our patented flood barrier systems Floodstop and FloodBlock offer a truly pragmatic solution to flooding.
Floodstop and FloodBlock modular flood barriers are more cost-effective and infinitely more reliable than ineffective sandbags.
Sandbags leak excessively – we do not recommend their use for flood protection.
Wheather you are a private householder or business, or if you represent a local authority please contact us on 0800 66 66 47 or email info@supplyforce.co.nz for a free flood assessment (available in Auckland and Christchurch only).
Our Flood Barrier products are available to buy or hire nationwide.