See clearly. Work better. Protect people.
At Supply Force, we believe in energy- efficient lighting solutions for industry that reduce environmental impact and save on costs, at the same time as increasing safety, quality and productivity.
Sun Lighting are at the cutting edge in balloon lighting and their range are specifically designed to provide the highest quality light for night-time workplace safety and productivity. Each light is hand assembled to exacting standards with Supply Force are committed to your total customer satisfaction. Get all the advantages of balloon lighting without the extreme price.
Sun Lighting balloons enable to light up 24,000 m² in only two minutes. Whether it is about road works, site maintenance or even a dam construction, Sun Lighting provides a lighting solution that enables to work efficiently in a safe environment.
Sun lighting balloons offer 360° diffuse and homogenous lighting, with no shadow and glare-free. With many sizes and powers available, Sun lighting balloons are used by all, from the small auto entrepreneur to some of the biggest construction groups across Europe.
Sun Lighting offers an affordable alternative to other similar balloon lighting solutions. Sun Lighting is comparable to other more expensive balloon lights in every way in terms of build quality and performance, but up to 50% cheaper. All lights come with a heavy duty tripod.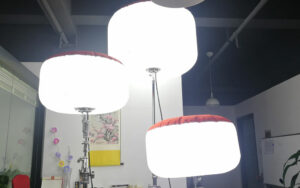 SUN LIGHTING
Our most popular balloon is the Sun 8 x 80W is a lighting balloon offering a 640 W power for 70,400 lumens. Plugged on main power, it's a very easy to use and mobile balloon. Click below for the full product range.